Under the Duvet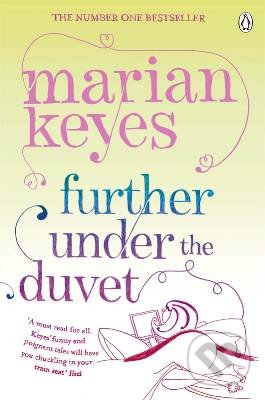 Few writers in a generation achieve the consistently extraordinary sales of a Maeve Binchy or Catherine Cookson. now there is a new name to add to the superstars of womens fiction - Marian Keyes. Critically acclaimed, her novels "Watermelon", "Lucy Sullivan is Getting Married", "Rachel's Holiday" and "Last Chance Saloon" have sold over the world in their millions. Setting the record straight abou...
Všechny nabídky pro Under the Duvet
Martinus.cz
Let's get one thing straight: I'm not an outdoorsy type. If I was offered the choice between white-water rafting and being savaged by a rabid dog, I'd be likely to tick the box marked "dog". Slide further under the duvet with this second collection of Marian Keyes' unputdownable and utterly delectable journalism. It's the next best thing you could be doing in bed... and it's guaranteed not to let you down! Further Under the Duvet - Marian Keyes od authora Marian Keyes a nakladatelství za skvělé...
ENbook.cz
Parametry Under the Duvet