Podobné fráze:
MikroTik CRS125-24G-1S-2HnD-IN Cloud Router Switch Perfect SOHO gateway router, switch, 11n AP all in one box OVERVIEW Cloud Router Switch is MikroTik´s new Smart Switch series. It is a fully functional Layer 3 switch, and is powered by the familiar RouterOS. All the specific Switch configuration options are available in a special Switch menu, but if you want, ports can be removed from the switch configuration, and used for routing purposes. What's more - this device has a built in 2.4GHz ...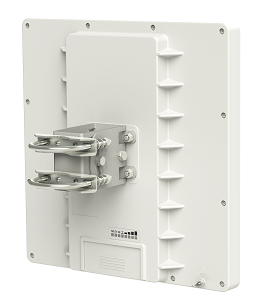 MikroTik RouterBOARD QRT-5 PŘEHLED Systémové řešení platforem firmy MikroTik pro poskytovatele bezdrátového připojení k síti Internet. RouterBoard s integrovaným 802.11a/n modulem ve vodotěsném UV odolném boxu s integrovanou dvoupolarizační panelovou anténou o zisku 23dB a gigabitovým RJ45 portem. Jednotky jsou dodávány s předinstalovaným a aktivovaný operační systém RouterOS V5 L4, součástí dodávky je montážní příslušenství k instalaci na stožár a napájecí zdroj, POE. Úzký vyzařovací úh...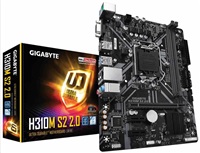 Intel H310 Ultra Durable motherboard with GIGABYTE 8118 Gaming LAN, Anti-Sulfur Resistor, Smart Fan5, CEC 2019 ready Supports 8th Gen Intel® Core™ Processors Dual Channel Non-ECC Unbuffered DDR4 8-Channel HD Audio with High Quality Audio Capacitors GIGABYTE Exclusive 8118 Gaming LAN with Bandwidth Management CEC 2019 Ready, Save Power With a Simple Click Smart Fan 5 features Multiple Temperature Sensors and Hybrid Fan Headers with FAN STOP All new GIGABYTE™ APP Center, simple and easy use Ant...
MAXIFY iB4150 PROMO = 3 roky záruka výměnou kurýrem v ceně pro produkty zakoupené zákazníkem od 1.3.2016 do 31. prosinec 2019 !!! http://www.canon.cz/promozaruka 1 rok záruka výměnou ON-site !! http://www.canon.cz/support/consumer_products/warranty/ Zkonstruována pro produktivitu, výkonnost a spolehlivost. Tisk vysokou rychlostí 24 obr./min černobíle a 15,5 obr./min barevně, výtěžnost až 2 500 stránek, nízké provozní náklady a rozhraní Wi-Fi – skvělá kombinace do malé kanceláře. Výhody ...