Anglický zpěvák, skladatel a multiinstrumentalista se v roce 1970 přidal ke skupině Genesis, kde hrál na bicí a zpíval. Zkraje osmdesátých let se věnoval také sólové kariéře. Debutoval v roce 1981 albem Face Value. Patří k nejúspěšnějším zpěvákům posledního dvacetiletí dvacátého století, velmi populární je i u nás. Singlová kolekce je poskládána z nahrávek z remasterovaných alb vydávaných postupně v letech 2015 a 2016. CD 1 1. In The Air Tonight (2015 Remastered) [5:35] 2. I Missed Agai...
Obsah knihy: 100 dance collection !!! Vol.7 CD 1 THE CREATURES "Maybe One Day" 2 MOON RAY "Comanchero" 3 SAVAGE "Don't Cry Tonight" 4 OSIBISA "Sunshine Day 5 CLUB HOUSE "Do It Again / Billie Jean" 6 SPACE "Magic Fly" 7 EASY GOING "Baby I Love You" 8 JOCK HATTLE "Crazy Family" 9 TI.PI.CAL Feat. JOSH "The Colour Inside" 10 VILLAGE PEOPLE "Macho Man" 11 GLAM Feat. PETE BURNS "Sex Drive" 12 ICE MC "Think About The Way" 13 CLAUDIO CECCHETTO "Gioca Jouer" 14 RAMIREZ "El Gallinero"
Značka Atlantic, s níž je kariéra soulové královny silně spjata, se rozhodla uctít památku a vzdát hold jedinečné zpěvačce nově sestaveným výběrem nejzásadnějších momentů kariéry Arethy Franklin, které jsou spojené právě se zmíněným vydavatelstvím. Tracklist: CD 1 1. Respect [2:25] 2. Chain Of Fools [2:45] 3. Think [2:18] 4. Rock Steady [3:13] 5. Baby, I Love You [2:37] 6. I Say A Little Prayer [3:35] 7. Son Of A Preacher Man [3:16] 8. Dr. Feelgood (Love Is A Serious Business) [3:18] ...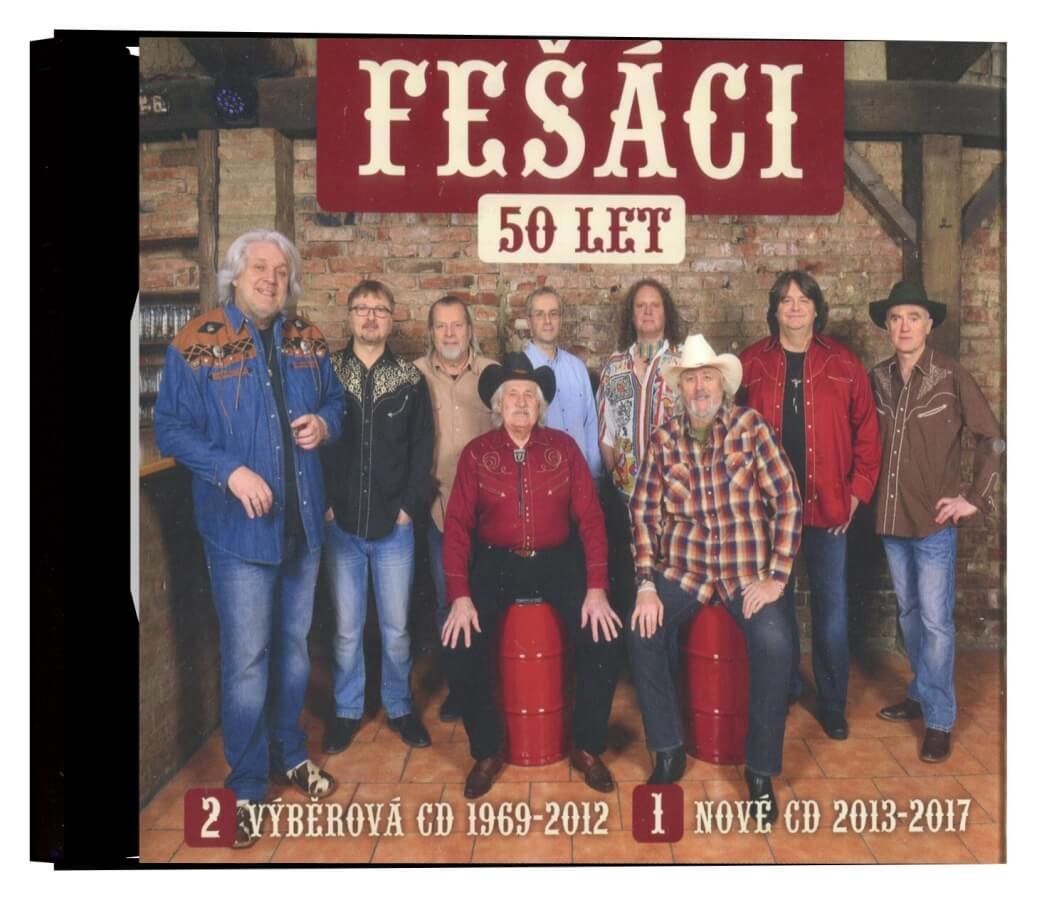 50 let fešácké country muziky na 3CD! Jubilejní kompilace zachycujících kapelu v průběhu celého půlstoletí! Kulaté narozeniny slaví kapela Fešáci ve velkém stylu! K celoročnímu výročnímu koncertování je připraveno také toto 3CD, shrnující slavnou minulost a nabízející nadějnou budoucnost naší country legendy. Dvě třetiny kapacity trojcédé logicky zabírá sestava největších hitů natočených v letech 1969 až 2012. Nechybí tu žádný z důležitých zpěváků proslulosti Jindřicha Šťáhlavského, Michala Tuč...
A rich man suddenly becomes poor and he goes to live in the country with his children. One day he goes to the city on business. His daughters Rosalind and Hortensia ask him for expensive presents, but his other daughter, Beauty, only wants a rose. On his way back the man takes a rose from the garden of a castle. But the owner of the castle, a beast, becomes angry and demands something in exchange…
Anotace: Zjednodušená četba s poslechovým CD ( úroveň B1 - Lower Intermediate) Popis: Zjednodušená četba - úroveň Lower Intermediate.Modern, original fiction for learners of English. One icy winter's evening in Budapest, John Taylor is on his way home from the office when a man runs into him and knocks him over. The man turns to say sorry and John is amazed at what he sees: the man is John's double. The double rushes away but leaves no footprints in the snow. Over the next year it becomes clear...