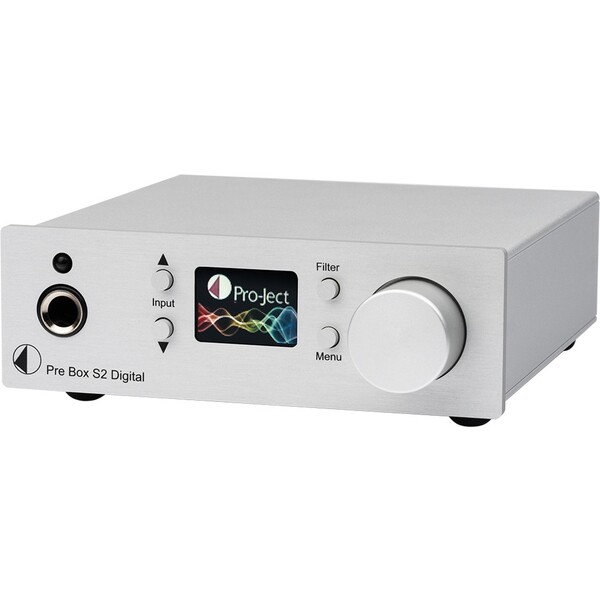 Pro-Ject Pre Box S2 Digital je skvělý sluchátkový předzesilovač, který funguje jako převodník digitálního zvuku na analogový. Podporuje MQA dekódování včetně formátů jako FLAC, WAV a ALAC, maximální kvalita zvuku 32 bitů PCM 768kHz. V balení s praktickým dálkovým ovládáním.

ROG Strix XG17AHPE Portable USB Type-C Gaming Monitor – 17.3-inch, FHD (FullHD, 1920x1080), IPS, 240Hz(Above 144Hz), 3ms response time, Adaptive-sync, Non-Glare, USB-C, Micro-HDMI, Built-in battery for laptop camera console, Smart Cover, Eyecare 17.3-inch Full HD portable IPS gaming monitor with 240 Hz refresh rate, 3 ms response time and adaptive-sync smooth, tear-free gameplay experiences Powerful built-in 7800 mAh battery for up to 3.5hrs of on-the-go use at...
ASUS MT ROG SWIFT PG35VQ, 35'' UWQHD (3440x1440) Gaming monitor, up to 200Hz, G-SYNC Ultimate, Local dimming, Quantum Dot, 90% DCI-P3, DP1.4, HDMI, USB3.0, DisplayHDR 1000 Certified, AuraSync https://www.asus.com/Monitors/ROG-SWIFT-PG35VQ/ Display Panel Size: Wide Screen 35" (88.98cm) 21:9 Color Saturation : 90% DCI-P3 Panel Type : VA True Resolution : 3440x1440 Display Viewing Area(HxV) : 819.4 x 345.9 mm Display Surface : Non-glare Pixel Pitch : 0.238 mm Brightness : 500 ...